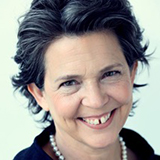 Madonna Badger
Chief Creative Officer, Badger & Winters
Madonna Badger is a 30-year veteran of the advertising business, and the Chief Creative Officer at Badger & Winters. Badger & Winters is an advertising, branding and design agency specializing in beauty, fashion, luxury and women's lifestyle brands. The agency is renowned for its proprietary idea lab, Brandlab, which was developed around the core belief that innovation is empathy.
In the US, where only 11% of creative directors are women, Badger & Winters is one of the rare agencies led by a female creative. The agency's goal is to build brand love with women, and for over twenty years, it has worked with some of the most important brands in the world: Avon, Chanel, Cover Girl, Diane Von Furstenberg, Godiva, Nordstrom, Pepsi, P&G, and Vera Wang.
In recent years the Badger & Winters work has expanded globally. The agency has produced work for over 40 countries in 27 languages, and was most recently hired by a China-based jewelry company to produce campaign and communications for the China market.
Prior to founding Badger & Winters, Madonna began her career at Esquire and Madame Figaro in Paris, before launching the first issue of Allure. She joined Calvin Klein in 1990, where she created the Mark Wahlberg and Kate Moss campaigns, and launched CK One. Madonna's work was a part of a major turnaround for the Calvin Klein brand.
Madonna founded the agency in 1994 at age 29, with two partners and a petty-cash box. She was very soon working with clients such as Coty, Shiseido and DKNY. In 2009 she partnered with Jim Winters, who had run marketing at Vogue for many years and is an expert in women's brands.
Madonna has been featured in Vogue and WWD, named one of Daily Variety's "The Gotham 50", Crain's "Forty under Forty" and one of Glamour's "Women Who Took Big Risks – And Reaped Big Rewards". She has been awarded FiFi awards for her work with Vera Wang (Unilever) and The Healing Garden (Coty Beauty). She has been a keynote speaker at WWD CEO Summits.
More recently, Madonna announced that she and her agency would no longer create imagery that objectifies women by portraying them as props, plastic or parts. She believes it is her responsibility to affect the issue of female objectification the way she can — her work. #WomenNotObjects has created unprecedented media and social engagement.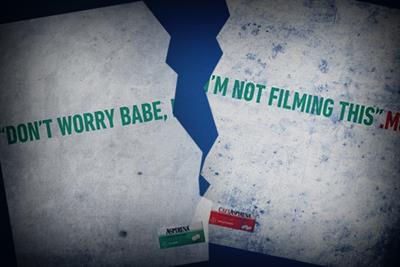 Share
It's time the festival adheres to its own entry rules and withdraw ads that objectify women, writes the CCO of Badger and Winters and founder of #WomenNotObjects