Three "Make the air fair" by BPL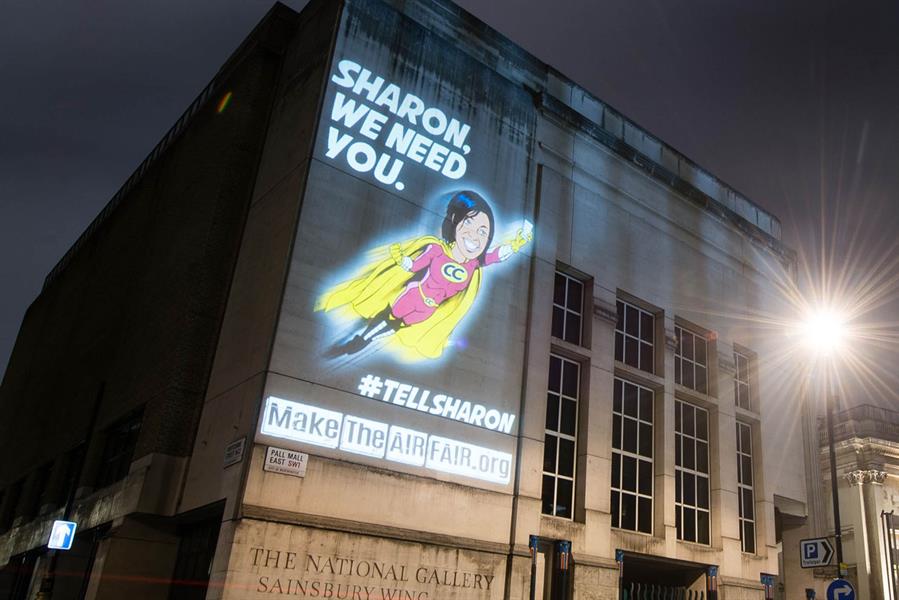 Three UK has turned Sharon White, the chief executive at Ofcom, into a superhero in a bid to get her to use her powers to impose a 30% cap on the amount of airwaves owned by any one network.
As part of the campaign, Three UK is promoting the #TellSharon hashtag on Twitter.
The mobile provider claims BT and EE are dominating the market, which according to Three's maketheairfair.org website means higher mobile prices, slower speeds and worse coverage for UK consumers.