Press
The Sunday Times 'Style magazine 10th anniversary' by Grey London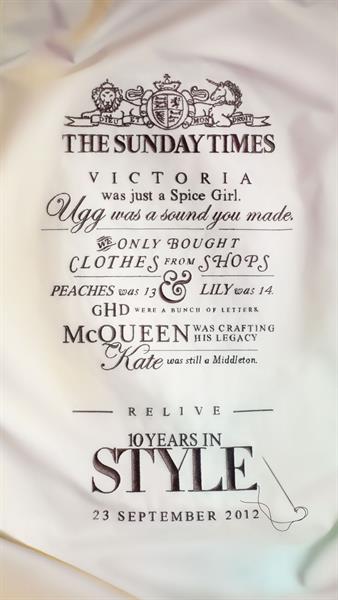 The Sunday Times has launched a press and outdoor campaign by Grey to promote its Style magazine's tenth-anniversary edition on Sunday.
All the typography in the images was stitched on to satin and photographed.
The work will appear on six-sheets, outdoor, on escalators and in the paper, in the build-up to the "ten years in Style" special edition.