Spotify encourages music lovers to brave long voting lines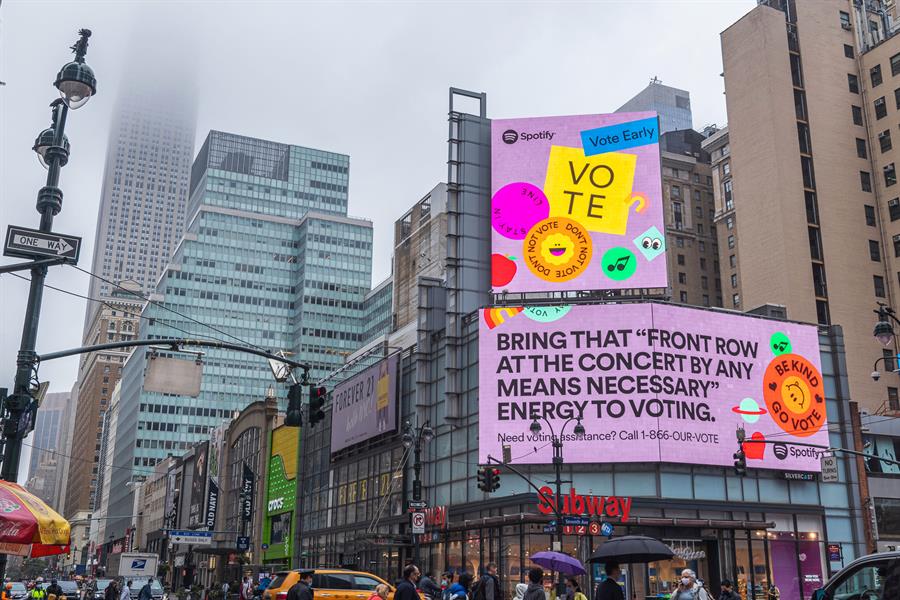 It's election day. Spotify is encouraging people to tap into their inner music fans to brave long voting lies.
Spotify is amping up the energy for voters in Michigan, Georgia, Florida, Ohio and New York City with out of home ads that cheer on people waiting in long voting lines. The out of home ads tap into music lovers' willingness to do crazy things for their favorite arists with lines like "You've waited hours for front row selfies. You were born for this moment." Spotify also dropped new playlists and will run content on its Instagram stories all day to keep voters entertained while they wait.