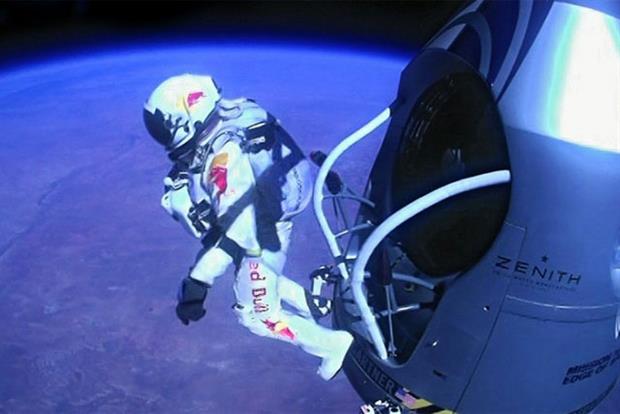 As #SMW kicks off in earnest Nicola Kemp reveals the key trends driving the market.
While there are few certainties in life, there are many at social media week. Looking ahead at the week's events, undoubtedly there will be much chatter around conversational marketing, how social is impacting different sectors and a smattering of furrowed brows over the implication of trolling.

Of course there will also be the obligatory seminar waxing lyrical about the wonder of Red Bull Stratos. (And who can blame them it remains a watershed moment in marketing and what's more we've done the same here).
But in the echo chamber that is social media, marketers are at risk of getting a distorted view of how effective their beloved medium is driving sales. Just as if they rely on social channels in isolation, they may fall victim to a distorted view of their customers at large.

With this in mind here are the six key trends driving social media, for social media week and beyond.
1.The new visual economy
It was not how the models sashayed down the runway but how they looked on Instagram that was the real indicators of success at last week's London Fashion Week. The smartphone - the camera in our pockets - is revolutionising not just how we see and record the world around us, but how we see ourselves.

When an Instagram image has become a unit of speech in it's own right the challenge for brands to better quantify and understand how their consumers interact with them is phenomenal.
As the popularity of the ice-bucket challenge demonstrates, consumers' are increasingly willing to turn their hand to video. Jan Rezab, CEO of Socialbakers, says that on social channels "videos are the new photos". He explains: "From short-form micro- content on Vine to longer videos on Facebook, the aggregation of video and content is a huge opportunity."

2. The commerce connection
Social commerce is another key area of growth in social media. However, while platforms such as Facebook and Twitter are attempting to position themselves as direct sales channels, some believe they are not natural sales platforms.
Russian social network VK.com has taken a more nuanced approach to social commerce. The site empowers its communities to sell products by not only rewarding them with a percentage of sales, but encouraging brands to co-create with them to develop the right tone of voice and approach.
"The opportunity is for everyone to become a micro-brand ambassador whether that is through sharing an invite to Uber or sharing product recommendations. The challenge for Facebook is that it needs to learn to contextualise product conversations," explains Socialbakers Rezab.
Nick Dutch, head of digital at Domino's Pizza Group, says that better linking sales with social channels remains the Holy Grail. "The key is not to over-value what it means if consumers' engage the commercial value is hard to get a handle on. The reality is sometimes consumers share your content just because it is funny. Buy buttons are new but we believe that social media will become a bigger influencer in our consumer sales," he explains.
3. Closed loop audiences
The days when having a Facebook strategy was an acceptable shortcut to a social media strategy are long gone. In an era where Facebook appears to be entering its awkward middle age, brands' need to better understand a growing suite of platforms from SnapChat, WhatsApp and Tinder.
4. Growing Pains
The social media industry is facing up to a number of challenges, both commercially and ethically. Peter Thiel, the co-founder of PayPal and Palantir Technologies, recently declared that Twitter is mismanaged, underperforming and there's "probably a lot of pot-smoking going on there".
Thiel's comments may well reflect just as much on the fact that he has a book to promote as the struggles to commercialise social media, but there is no denying that social networks have struggled to realise their potential as advertising platforms.
Jonathan Trimble, CEO at 18 Feet and Rising, says there is a huge sales push from social media platforms who are seeking to aggressively build advertising revenues. He explains: "They are not necessarily lending themselves to high value engagement. It is almost like the chuggers on the street, it is not a great experience for consumers."
5. The evolution of the social newsroom
The social newsroom has long been a key buzzword for the industry. Having a comprehensive content strategy that embraces the rise and fall of consumers' everydat life has long been seen as a cornerstone of content marketing. Yet barely a week goes by without a brand losing sight of the basics.
From furniture brand Made.com celebrating the Scottish independence that never was, to Gap's almost unfathomably crass tweet declaring Hurricane Sandy as a fantastic opportunity to shop.

However, smart brands are doing more than clumsily jumping on the social newsroom bandwagon. We remain in awe of Red Bull Stratos; a feat not just of marketing brilliance but evidence of the enduring power of human endeavor. Yet for the countless marketers left rolling their eyes that it is in the realms of economic possibility that they could pull a Red Bull, the evolution of the social newsroom provides more tangible examples for change.

Perhaps the best example of this shift is Adidas' World Cup campaign. In a marketing tour de force the sportswear giant trounced its competitors in a cluttered market by embracing the power of 'anticipated content'.
Instead of leaning back and waiting for consumers to shape the conversation Adidas looked beyond the traditional linear narrative of the social newsroom to create thousands of pieces of content based on almost every conceivable outcome.
This notion of 'anticipated content' – where brands invest in deeper, richer content around campaigns is set to be a key trend moving forward.
6. The context conundrum
It is the ugly underbelly of social media - and one that agencies, brands and marketers have struggled to come to terms with. There is no denying that social media channels have provided a platform for ferocity and extremism and gut wrenching acts of inhumanity.
Social media has transformed the context of our digital lives into a rapid feed. A shift which some commentators believe has stripped consumers of their ability to decide what they actually want to watch or read.
In many ways this context conundrum has been the digital marketing industry's dirty little secret. Certainly social media cannot guarantee the halo effect of traditional media channels such as glossy magazines.
The industry cannot afford to ignore the fact that the platforms developed to drive communication are also being used to drive a wedge between us.
@nickykc