In Singapore, Cadbury lets commuters browse with their butts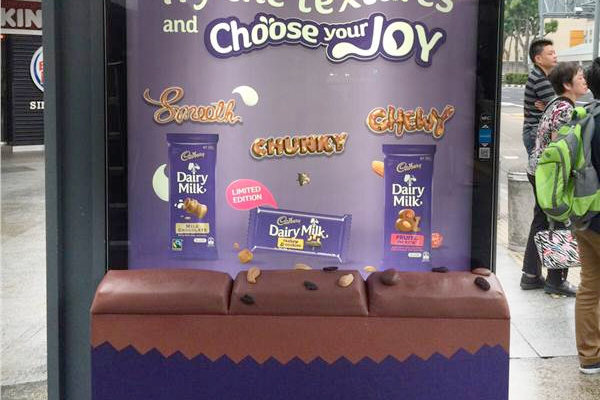 The Mondelez candy brand's novel bus-stop installation turns heads
Mondelez Singapore and Clear Channel have collaborated on a new OOH campaign that seeks to encourage consumers to explore the different variants in the Cadbury Dairy Milk range.
It appears research shows that snack cravings can be defined by texture, volume, touch and feel of food, irrespective of the taste. Four key snacking textures ("Chewy," "Nutty," "Smooth" and "Chunky") were highlighted and four flavors selected for texture simulation.
This translates to fancy bus shelter seats — in three locations around Singapore — featuring cushions that look like chocolates and give you different sensations depending on which one you sit on.
The campaign runs for two months until the end of October.
This article first appeared on campaignasia.com.