Royal Mail MarketReach "Mailmen" by Lida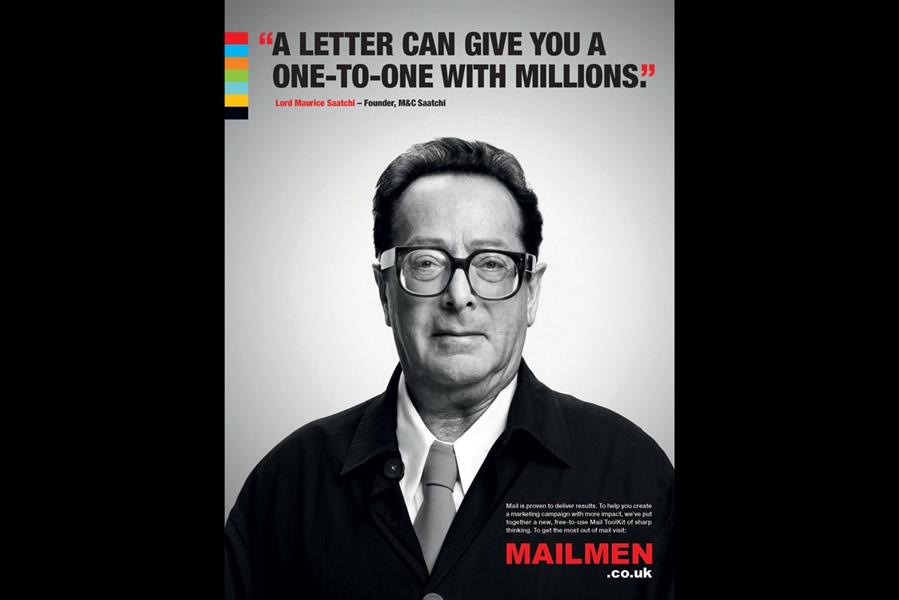 Maurice Saatchi joins Royal Mail MarketReach's campaign to promote the effectiveness of mail.
He is part of a new line-up of figures from the ad industry backing the "Mailmen" activity, which launched in January 2015.
Also joining the updated campaign are: Pippa Glucklich, chief executive officer, Starcom (president of WACL); Lisa Thomas, global head of brand and managing director, Virgin Enterprises; Nigel Vaz, chief executive officer EMEA and global chief strategy officer, Sapient; David Wheldon, chief marketing officer, RBS.