Oatly "Nonsensical campaign" (in-house)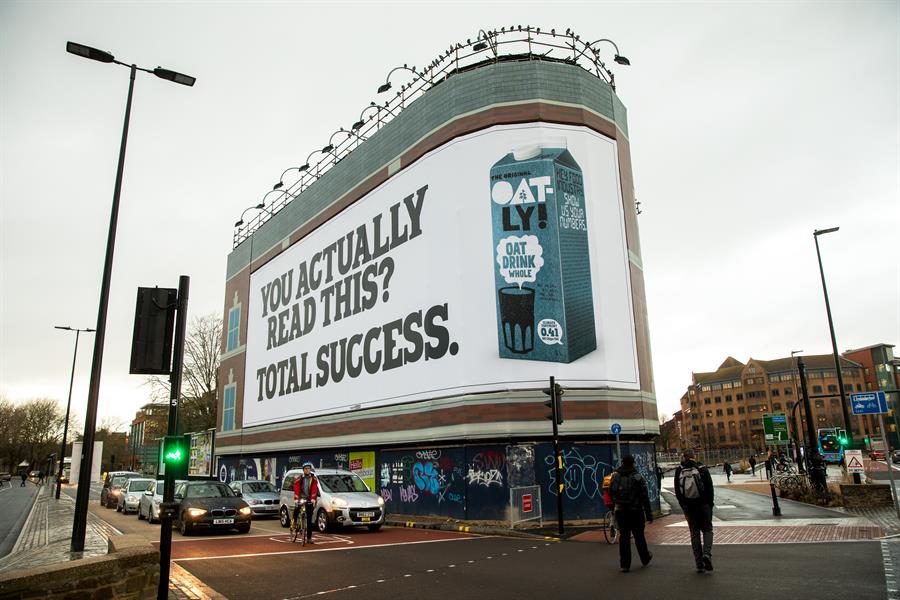 Oatly, the oat-milk brand, has jumped on the Veganuary bandwagon with its biggest campaign to date.
Running across Brighton, Bristol, Glasgow, London and Manchester, Oatly's out-of-home executions contain tongue-in-cheek messages to consumers, including "Just so you know, cracking the flat earth debate is beyond the capabilities of this oat drink poster" and "If you don't put that smartphone down, how are you ever going to notice this ad for oat drink?"
The ads are launched alongside a pop-up coffee shop that will offer people hot drinks across the country. Podcast and radio activity will feature jingles inspired by a range of music genres, deemed by Oatly creative director Michael Lee as "the best-ever jingles produced for an oat drink company in the history of the world".
The work was created by Lee, while media is handled by PHD.
Last year, Oatly launched an out-of-home campaign to promote its ice-cream range.