Oatly "From Oatly with love handles" (in-house)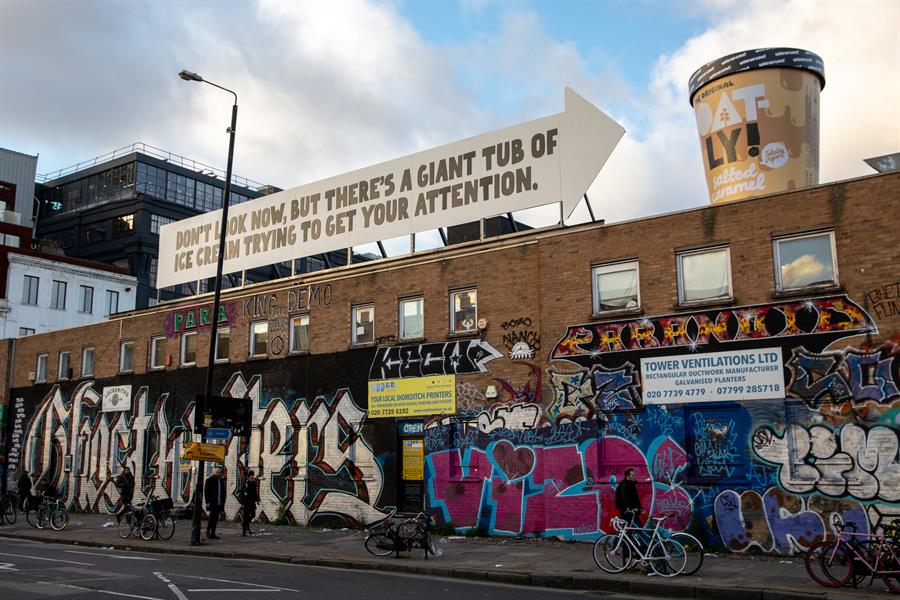 Oatly celebrates the "unhealthiness, imbalance and general reckless abandon" of ice cream with a larger-than-life outdoor campaign.
"Don't look now, but there's a giant tub of ice cream trying to get your attention", a billboard outside Shoreditch High Street station reads, alongside a mammoth tub of Oatly's salted caramel-flavoured ice cream.
Oatly's new chocolate fudge and hazelnut swirl flavours also make an appearance in the campaign, with the brand launching takeovers across Shoreditch and Hackney murals and Waterloo, London Bridge and Euston stations, as well as sites in Brighton. The campaign is also appearing in PureGyms across the country, encouraging fitness fans to indulge over the winter season. It was created by Michael Lee, and the media agency is PHD.