Lyst "get yours at Lyst.com" by Anomaly London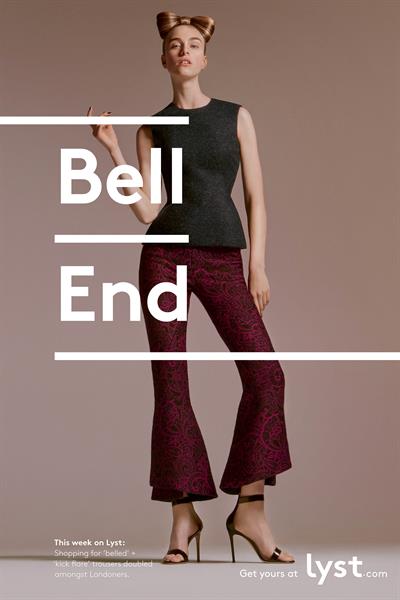 Anomaly's first print campaign for Lyst, the clothing website, combines glossy fashion shots with provocative taglines - such as "bell end".
The headlines in the ads all refer to information discerned from Lyst's data records. For instance, the "bell end" headline refers to the fact that searches for "belled" and "kick flare" doubled among Londoners in the past week, which is explained in smaller copy on the poster. The outdoor ads will run in New York and London. The posters were shot by Charlotte Wales, who has worked for Vogue and Dazed & Confused.