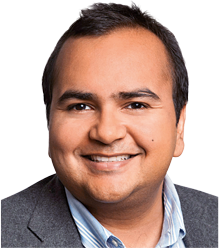 Luxury brands have been slow to embrace e-commerce. E-commerce, it is argued, disintermediates a very personal and important purchase. Besides, a world where Van Cleef could sell a $72,00 pair of diamond earrings online was inconceivable. However, the twin trends of skyrocketing mobile penetration and the high willingness for consumers in emerging markets to purchase luxury goods online has meant that, by 2020, 40% of the growth in luxury will come from digital channels, according to a ContactLab study.
But if e-commerce can't let a shopper feel a calfskin boot or try on an Omega Seamaster, how can luxury brands develop a successful e-commerce strategy?
Brands can make the digital shopping experience intimate and informative by developing excellent digital content. One look at the stunning imagery on Graffdiamonds.com convinces you of its craftsmanship and quality.
Strong content goes beyond visuals and is an opportunity for brands to communicate their heritage or technical excellence, or depict the lifestyles they associate with. It also allows consumers to leave digital footprints that brands can use to better understand them. Strong content overlaid with an integrated technology stack will allow brands to gather actionable data.
While luxury brands have a plethora of content, being able to track and deliver the right piece of content is important, and is why brands need to be specific with what they want out of their digital content management systems.
This rich and targeted content allows luxury brands to deliver what they are best-known for: tailored service. If a brand identifies me as a man in the market for high-end watches, by tailoring the homepage content to this instead of a generic message, it increases the likelihood that I will engage with it. In an increasingly mobile world, eliminating unnecessary clicks is vitally important. This is why luxury brands need to invest in strong data management platforms that are then plugged into their media investments.
A well-designed DMP allows brands to begin an ongoing dialogue and not be purely acquisitive every time they communicate.
There is, however, more to e-commerce than just what happens on the brand site. Luxury is a considered purchase, and consumers use several touchpoints before buying. A brand must have a cohesive experience across all of these. A siloed approach results in a brand such as Salvatore Ferragamo, whose website, brand store on Harrods.com and Twitter feed all feel different and reflect nothing of the in-store experience. For a brand to not have a consistent tone of voice signals a weak sense of identity. This can grow to be a major obstacle because identity is what a lot of luxury purchases are about.
Mudit Jaju is digital and data partner, EMEA at MEC.
This article first appeared on campaignlive.co.uk.